In an era dominated by smartphones, our lives have become inseparable from the mobile applications that simplify our daily tasks. The surge in demand for mobile apps has compelled businesses to adapt and innovate continually. The significance of having a mobile app is not just a trend but a fundamental requirement for the success of any business, be it a startup or an established enterprise. Let's delve into why mobile app development is crucial for business growth.
Current Mobile App Landscape
The data-driven landscape of mobile apps is reshaping how businesses connect with their audience. According to Crunchbase, 26% of total global funding dollars in 2020 were allocated to companies incorporating mobile solutions. Statista projects that mobile apps will generate over USD 935 billion in revenues by 2023 through paid downloads and in-app advertising. Moreover, a report by MindSea reveals that Gen Z spends a remarkable 71% of their digital media time using smartphone apps.
The immense numbers highlight the undeniable impact and future potential of mobile apps, making it imperative for businesses to leverage this technological wave for their benefit.
Learn More: Konverge's Mobile App Development
Why Your Business Needs a Mobile App: Unlocking the Benefits
Delivering Powerful Messages
Mobile apps provide a direct channel for delivering powerful messages to users.
Push notifications are practical tools for promoting business offerings ensuring immediate engagement and conversion.
Enhanced Customer Experience
Mobile apps are designed to fulfill user expectations, offering a seamless and enjoyable experience.
Hassle-free customer support through apps strengthens customer relations.
Boosting Sales and Business Growth
Mobile apps open new avenues for sales and marketing strategies.
With increasing mobile users, businesses can capitalize on app-driven sales and rapid progress.
Valuable Consumer Insights
Apps offer a unique opportunity to understand and leverage customer data.
Analyzing user preferences and behavior enables data-driven marketing strategies for a personalized experience.
Supporting Small Businesses
Mobile apps serve as cost-effective tools for small businesses to thrive.
Affordable development options make it accessible for businesses of all sizes to tap into the benefits of mobile apps.
Competitive Advantage
Early adopters gain a competitive edge in industries where mobile apps are underutilized.
Being at the forefront of app technology positions businesses for success.
Analytics for Informed Strategies
Mobile apps provide valuable analytics, including user behavior, popular features, and more.
App-based ads can effectively communicate promotions, new products, and services.
Creating Brand Awareness
Mobile apps act as comprehensive platforms for brand promotion and product showcasing.
Promotions, new products, and services can be effectively communicated through app-based ads.
Audience Building:
Interaction with users becomes seamless through mobile apps.
Audience building becomes a strategic advantage, especially for businesses in the early stages.
Generating Revenue
Mobile apps offer diverse monetization options, including in-app advertising and purchases.
Additional revenue streams contribute to the overall business strategy.
Utilizing Push Notifications
Push notifications emerge as a powerful tool for real-time communication.
Studies indicate significantly higher opt-in rates compared to traditional email marketing.
Personalization and Social Networking
Personalization enhances user experience, making users feel unique.
Social media integration within apps facilitates brand promotion and user engagement.
Ease of Payment
Secure and convenient payment options in apps address the needs of industries like eCommerce.
Trust in secure payments contributes to customer satisfaction.
Read Blog: Must-Have Features: Essential Elements for Every App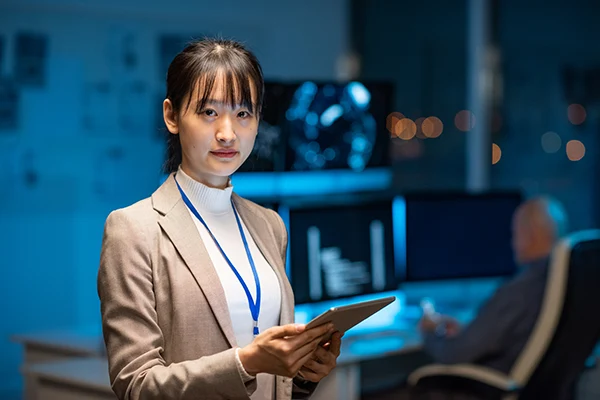 Getting Started with Mobile App Development
For businesses looking to harness the power of mobile apps, partnering with an experienced custom app development company is crucial. The chosen team of app developers should closely evaluate business requirements and ensure the custom app effectively serves its intended purpose.
Read Blog: Making the Right Choice: Canvas or Model-Driven Apps?
Several factors contribute to successful mobile app development:
Market Research
Conducting thorough market research is essential before embarking on the app development journey. Understanding competitors, customer feedback, and market expectations helps avoid common pitfalls.
Choosing the Right Platform
The choice between Android and iOS platforms is critical in app development. Consider user interface preferences and the platform's adaptability to ensure maximum impact.
Read Blog: Choosing the Best Platform: Android, iOS, or Windows for Your Business?
Focus on Marketing Strategy
Timing is crucial in app marketing. Creating a buzz well before the launch date is essential, and businesses may benefit from engaging digital marketing firms familiar with industry trends.
User Security and Privacy Policy
Ensuring user data security is paramount. Establishing a robust security system and clearly outlining a privacy policy are crucial aspects of app development.
Choosing the Right App Development Company
When embarking on the mobile app development journey, selecting the right development partner is paramount for success. A reputable app development company brings technical expertise to the table and ensures that your business objectives are met seamlessly. One such distinguished player in the industry is Konverge Digital Solutions, a company with an impressive 30-year track record of delivering cutting-edge solutions.
Why Konverge for Mobile Application Development?
Proven Track Record: With three decades of experience, Konverge has consistently demonstrated its prowess in the ever-evolving landscape of technology. The longevity of their presence in the market is a testament to their commitment and ability to adapt to clients' dynamic needs.
Expertise Across Industries: Konverge's diverse portfolio spans various industries, showcasing its versatility and understanding of unique business requirements. Whether in healthcare, finance, or e-commerce, Konverge has a proven history of delivering tailored solutions.
Client-Centric Approach: What sets Konverge apart is its unwavering commitment to client satisfaction. They prioritize understanding the client's vision, ensuring that the end product aligns seamlessly with business goals. This client-centric approach has been a cornerstone of their success.
Learn More: Konverge Client List
Innovative Solutions: In a rapidly evolving tech landscape, innovation is key. Konverge prides itself on staying ahead of the curve, adopting the latest technologies and methodologies to deliver solutions that stand out in terms of functionality, user experience, and scalability.
Comprehensive Services: From initial ideation to post-launch support, Konverge offers a comprehensive suite of services. Whether you're a startup looking to make a mark or an established enterprise aiming for digital transformation, Konverge provides end-to-end solutions.
Learn More: Visit the Konverge Services Page
In conclusion, your app development company's choice can significantly impact your mobile app's success. Konverge's decades-long experience, client-centric approach, and innovative solutions make them a standout choice in the competitive landscape. Book a free consultation today.